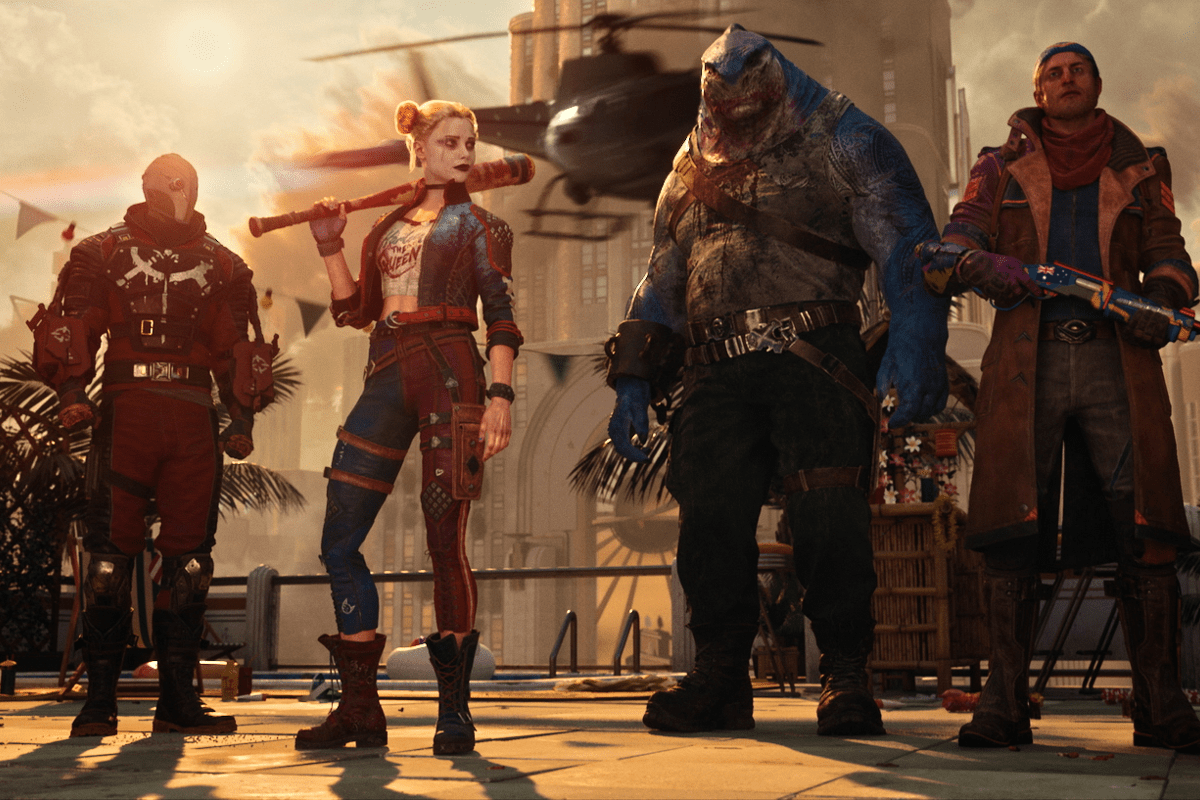 Cinematic VFX Supervisor | Stockholm
About the position 
Goodbye Kansas Studios, is seeking a Cinematic VFX Supervisor to join our team in Stockholm. We are looking for someone that can lead, inspire and guide artists to meet the studio's and clients' creative vision and common goals. The team has previously delivered Cinematics like "Overkill's The Walking Dead", "Biomutant" and multiple trailers for "Cyberpunk 2077".
The ideal candidate for this position has at least 3 years of work experience as a VFX supervisor for full CG productions. Strong communication skills are necessary, as you will work closely with both producers, coordinators and artists as well as with external partners/directors and report to the Head of VFX.
---
What we offer
A fun, creative, international and inclusive environment.
Opportunities for personal growth, a wide variety of projects and experienced co-workers that collaborate and share knowledge.
Flexible working hours encouraging work-life balance.
Pension (tjänstepension) and Promotion of Health & Fitness allowance (friskvårdsbidrag).
A modern and newly built office in Hammarby Sjöstad that is sustainable - designed for Goodbye Kansas and the environment.
---
Responsibilities
The entire production process and approve the work of all crew on the show.
Verify technical solutions proposed by team members.
Brief the entire crew on the director's creative vision and enable artists to produce desired results.
Coordinate the management of a show and project schedules, to ensure that work is delivered on deadlines.
Collaborate with producer to prepare VFX cost breakdown for new business pitches
Establishing the artistic requirements of projects, setting internal goals, and determining resources required to achieve desired outcomes
Designing artistic approaches to shots on an overall project basis, in conjunction with leads and heads of department, and preparing reference material and artistic resources
Provide artistic and technical supervision throughout the production process.
Approve shots in conjunction with the Creative Director.
Work closely with Producers and Coordinators to establish and manage the project teams and budgets.
---
 Required skills
Solid knowledge of Maya, Vray, Houdini, and Nuke.
Creative eye and aesthetic judgment with a deep understanding of composition, light and colour with strong attention to detail and animation timing.
Must have an understanding of Directing/Lighting/Camera work//Art Department/Production Design and Props.
Ability to help a team meet strict deadlines, even under pressure.
Excellent communication, organisation skills and financial and budget management skills.
A deep understanding of the CG & 2D principles, especially Look-dev, Lighting & Rendering, FX and Compositing. 
Knowledge and experience of how to structure the production of complex scenes and effects.
Proven team leader with strong motivational qualities.
Able to effectively communicate with people at all levels.
Senior level experience in script breakdown and bidding.
Excellent verbal and written communication in English
---
Desired skills
Minimum three (3) years of work experience as a VFX supervisor for a full CG production (cinematic, animated feature or animated TV series).
Working experience with ftrack (project software).
Strong sense of client service
Outcome driven and highly efficient
Ability to operate autonomously with a strong sense of personal responsibility for task completion.
Past motion capture supervision experience is an asset.
Strong experience of working with G-suite
---
Goodbye Kansas Studios offers award-winning and uniquely integrated services for feature films, TV series, commercials, games and game trailers. Expertise includes VFX, FX, CG productions, 3D Face & Body Scanning, Digital Humans, Creature & Character design, Performance Capture, Animation and RealTime expertise. The company, with a staff of 250+ is part of Bublar Group, listed on the Nasdaq First North Growth Market and with studios and offices in Stockholm, London, Helsinki, Vilnius, Hamburg, Belgrade, Los Angeles and Manila.

Or, know someone who would be a perfect fit? Let them know!