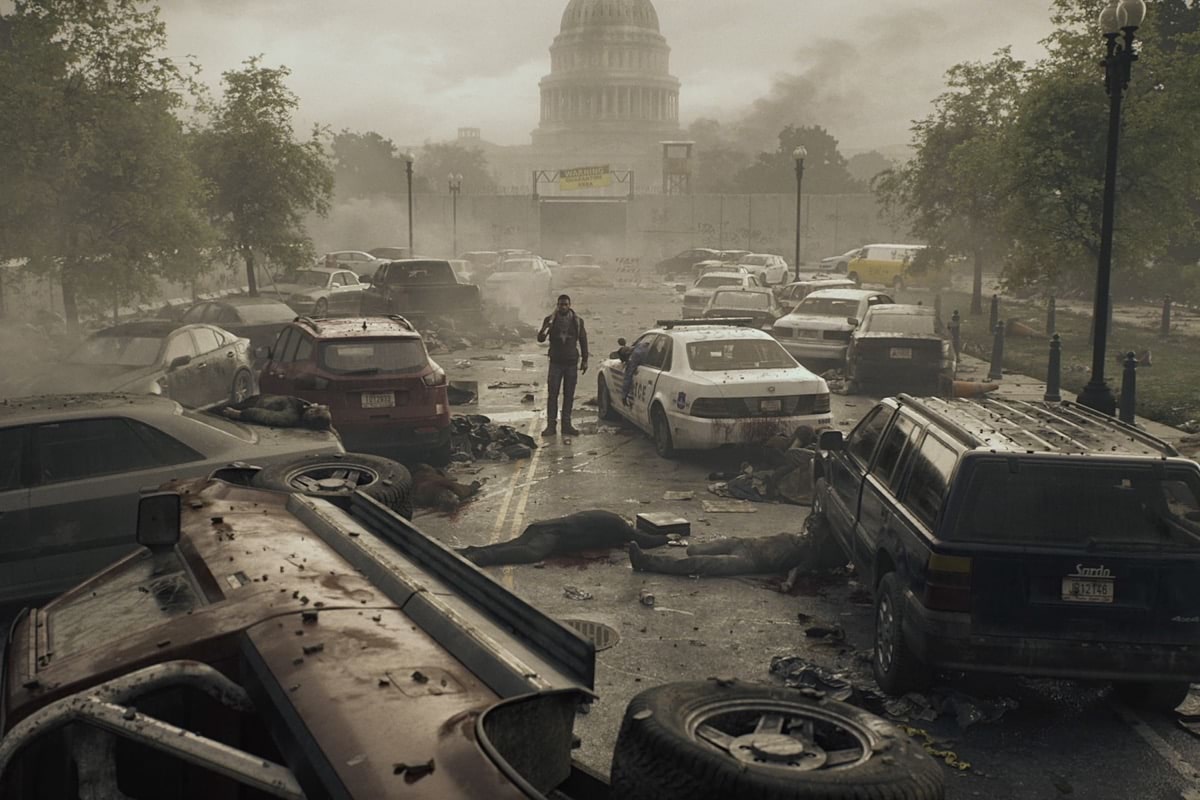 About the position 
Goodbye Kansas Studios, Stockholm, is seeking an experienced Environment Lead Artist to join our team. Within a given project, the Environment Lead Artist is responsible for establishing the technical approach, structure and layout of CG environments enabling other artist to contribute with components that are then assembled into combined environments ready for next stage production in Animation, FX and Lighting.
The Environment Lead Artist is responsible for having the overview of the skills and know-how of the team, delegate tasks and lead artists within the project structure. The Environment Lead Artist stays on top of the latest technical advancements; techniques and tool sets, as well as proposes and oversees the development of new workflows based on the same. The Environment Lead Artist will often be asked to participate in the bidding process, a task with high level of responsibility which often requires the support and collaboration between co-workers.
About the Department

The modeling department is responsible for providing 3D models and digital sculpts for the projects that we work on. When creating a model, the modeling department works from references, provided concept art or raw scan data.
The modeling department works closely with surrounding departments such as art, rigging and lookdev in order to hand over models that meets the requirements of the next step in the pipeline. A high level of artistic quality is valued, but it is equally important that all artists has a high level of understanding when it comes to the technical aspects such as topology, deformation and uv's. The artist can always rely on support from other coworkers with questions or when running into issues.
---
What we offer:
A fun, creative, international and inclusive environment.
Opportunities for personal growth, a wide variety of projects and experienced co-workers that collaborate and share knowledge.
Flexible working hours encouraging work-life balance.
Pension (tjänstepension) and Promotion of Health & Fitness allowance (friskvårdsbidrag).
A modern and newly built office in Hammarby Sjöstad that is sustainable - designed for Goodbye Kansas and the environment.
---
Responsibilities
Interpret and establish 3d scenes for environments based on Concept art and Reference imagery according to the Director & Supervisor's instructions;
Plan, Structure and Separate environments into assets to be distributed to asset creation teams for finalising.
Feedbacking on modeling and texturing work together with Art director and VFX Supervisor, making sure best practices is followed and quality is consistent.
Assemble, sanity check and distribute environment scenes for use in intermediate production towards Animation & FX, and final frame rendering in Lighting.
---
Application knowledge required for the role
Maya for general 3d modeling and uv mapping.

Zbrush for digital sculpting

Substance painter for texturing

Maya V-ray for lookdev
---
General requirements
The Artist is required to have at least 5 years of work experience in the industry.
Artistic skill and ability
In depth knowledge of modelling and texturing for asset creation in Maya, Substance Painter/Designer. Knowledge of asset detailing in Zbrush or Mudbox.
Understanding of shading and PBR workflows with regards to rendering in V-Ray.
Knowledge of efficient work methods for scattering, instancing and data management in large scale scenes enabling revisions and client feedback to be implemented with minimum production overhead and rework.
---
Plus for the role
Houdini for scattering and assembly/layout

Blender for general 3d modeling and scattering

Substance Designer for texturing

Houdini Mantra for lookdev

Agisoft or Meshroom for photogrammetry to 3d scan

Mari for texturing
---
Personality traits

Being a team player, open to learning from those with more experience and know-how.
A positive attitude, willing to collaborate with others, sharing information and know-how to those with less experience and know-how, as well as being open to new ways of working. 
Reliable, able to follow instructions, contribute to improved ways-of-working, and meet set deadlines.
---
The Goodbye Kansas group consists of Goodbye Kansas Studios, Infinite Entertainment and Goodbye Kansas Holding, with a staff of 200+ in Sweden, London, Hamburg and Los Angeles. We offer award-winning and uniquely integrated services for feature films, TV series, commercials, games and game trailers. Expertise includes VFX, FX, CGI, 3D Face & Body Scanning, Digital Humans, Creature & Character design, Motion Capture, Animation and RealTime expertise. We also create, develop and manage original IPs.
Or, know someone who would be a perfect fit? Let them know!