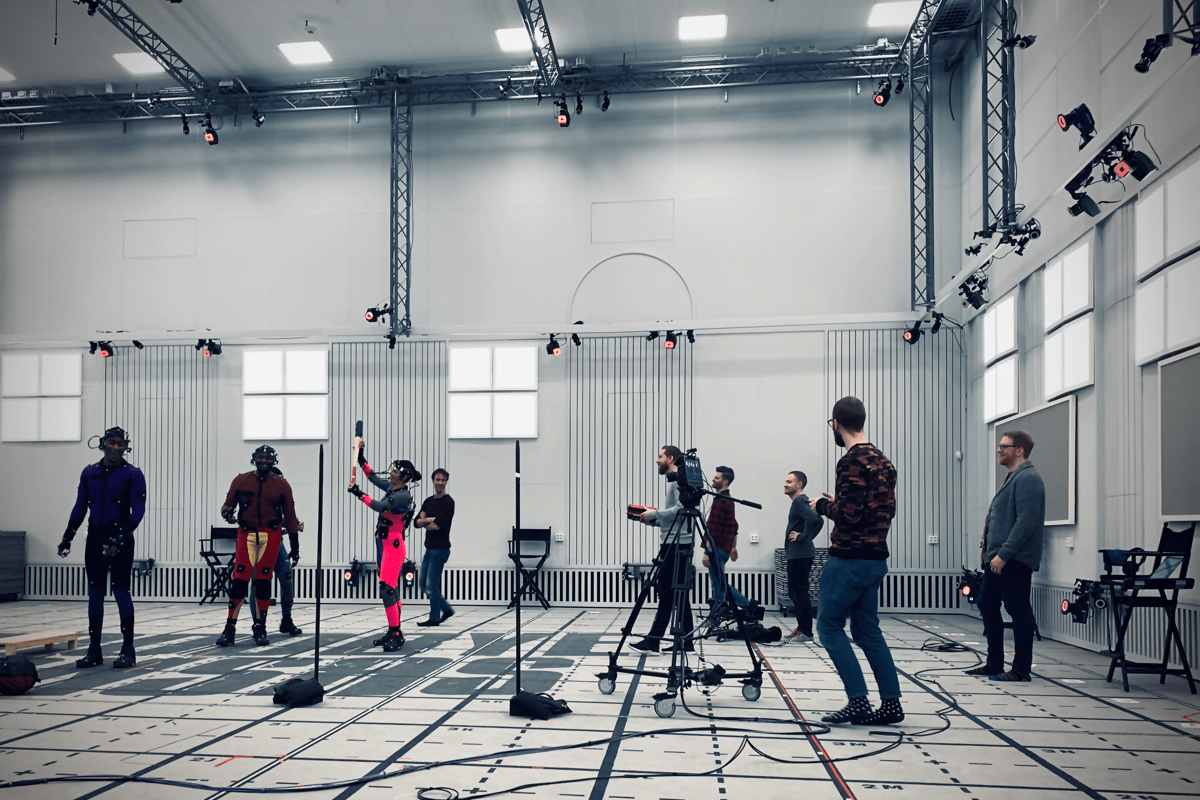 About the Position

As Motion Capture and Scanning Talent Manager at Goodbye Kansas, you will be part of the Planning Department at our headquarters in Stockholm. 
As Motion Capture & Scanning Talent Manager, you will be in the central position of managing all the motion capture and scanning bookings, whilst seeing to the best interest of the individuals as well as the dynamics of the team in close collaboration with the line managers of the departments, Head of Motion Capture and Head of Scanning. You will also work closely with Executive Producers, Producers, Resource Management, HR and Talent Acquisition, to make sure we have the right employees or freelancers in the right place and to ensure each individual can contribute their very best. You will help build and help manage the team throughout recruitment, development, engagement and career management, while advocating and living our values.
Unique to the Motion Capture and Scanning Departments at Goodbye Kansas, your role will also be to support the First Assistant Director in casting any talent & crew needed for any such bookings. This is often in connection with client requirements and is done in close dialogue with the Heads of Departments and the Line Producers.
In this position, you are expected to work on site at our Motion Capture stage and in our scanning rooms.
As our very first Capture & Scanning Talent Manager, we will learn from your experience in how this role contributes to leveling up our organisation in the best possible way. We require some flexibility in terms of the responsibilities for this new role.

---
What we offer

A fun, creative, international and inclusive environment.
Opportunities for personal growth, a wide variety of projects and experienced co-workers that collaborate and share knowledge.
Flexible working hours encouraging work-life balance.
Pension (tjänstepension) and Promotion of Health & Fitness allowance (friskvårdsbidrag).
A modern and newly built office in Hammarby Sjöstad that is sustainable - designed for Goodbye Kansas and the environment.
---
Responsibilities
Creating an overview of all ongoing projects and maintains an overview of motion capture or scanning team utilisation using inhouse tools.
Overviewing and contributing to matters relating to performance, engagement and motivation as well as development, coaching and feedback, in collaboration with the Heads of Department and HR. 
Collaborating closely with HR on matters such as work environment and employee well-being.
Providing tools and resources, which offers further clarity and direction.
Leading recruitment efforts in collaboration with Talent Acquisition.
Growing a healthy, collaborative, passionate, fun, professional and creative culture.  
Planning and illustrating capture studio resources collaborating with Assistant Directors to book shoot resource needs, considering post resource needs .
Collaborating with Executive Producers to illustrate capture and scanning studio schedule and confirm availability for upcoming shoots, scanning sessions and capture work.
Ensuring that occupancy plan and ftrack bookings are up to date with help of Assistant Director and project production team.
Initiates and follows up with post-mortem surveys and provides its reports to the relevant departments.
Defining the resource schedule and works with Capture Line Producer to book resources required for the project.
Sourcing and booking any external roles needed for the shoot based on shoot requirements and bid (Audio, Make Up etc).
Supporting the First Assistant Director with casting of any talent needs based on client requirements.
---
Requirements & Personal qualities
At least 3 years of experience in a role with overview, such as producer, production manager/supervisor or planning function
You have experience working on set and understand the dynamics of shoots
You have experience working with a diverse set of stakeholders
Excellent verbal and written communication in English
You love managing teams and developing people and have a track record doing it successfully
An adaptable, responsive, collaborator who can remain calm under pressure.
The ability to interpret data and relay it in a clear and concise manner to peers and management.
A strategic mindset and ability to make hard decisions when needed
A can-do attitude and excellent problem solving skills
A good listener, open to suggestions while focused on Company goals and how all operation ties in to the greater Company strategy
Structured and organized work ethics
You will handle a lot of sensitive information, and must therefore have a high level of integrity.
Strong experience of working with G-suite
---
Desired skills

Working knowledge of production tracking systems such as Ftrack or Shotgun.
Work experience of released/published VFX, Cinematics or Motion Capture productions.
---
Goodbye Kansas Studios offers award-winning and uniquely integrated services for feature films, TV series, commercials, games and game trailers. Expertise includes VFX, FX, CG productions, 3D Face & Body Scanning, Digital Humans, Creature & Character design, Performance Capture, Animation and RealTime expertise. The company, with a staff of 250+ is part of Bublar Group, listed on the Nasdaq First North Growth Market and with studios and offices in Stockholm, London, Helsinki, Vilnius, Hamburg, Belgrade, Los Angeles and Manila.
Or, know someone who would be a perfect fit? Let them know!