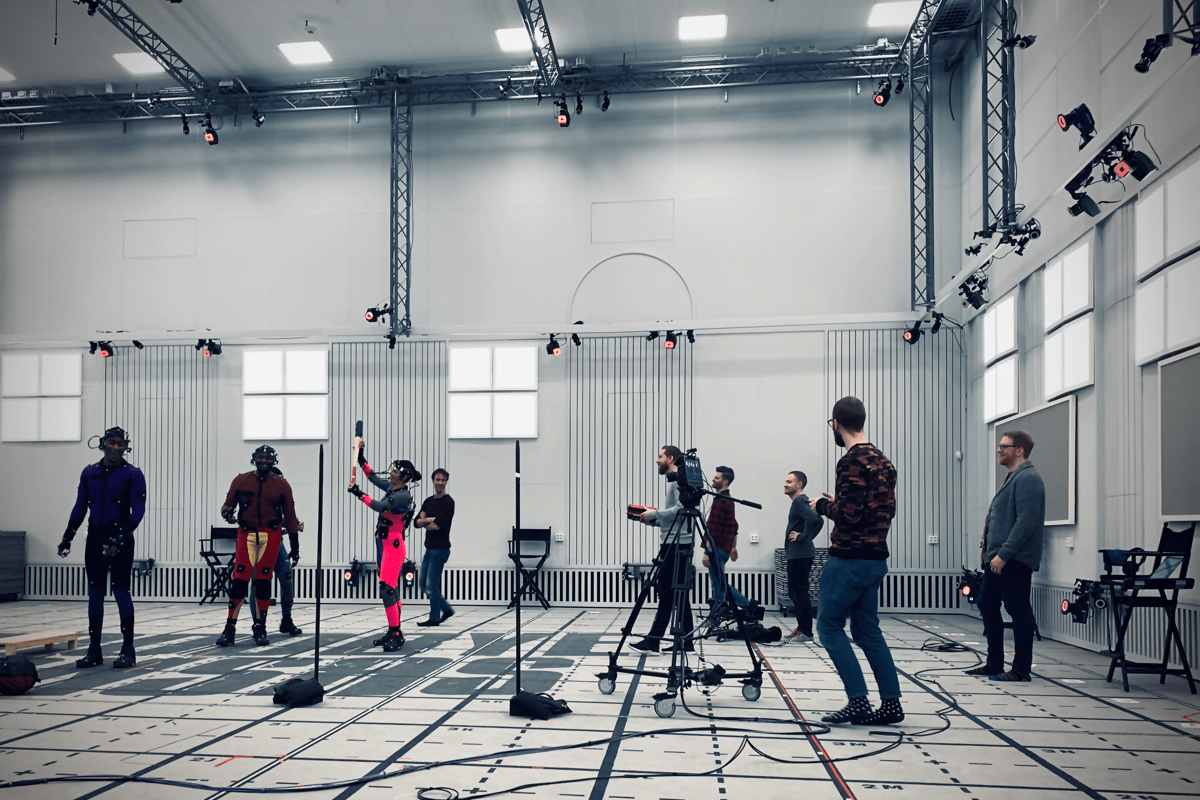 Facial Motion Capture & Scanning Operator | Stockholm
About the Position

We are looking for a Facial Motion Capture & Scanning Operator to join our team in Stockholm.
The primary focus for this role is towards facial capture, but also help out in our scanning department when needed.
Except from Motion capture experience we believe that the right candidate has a strong interest of cameras and techniques around those areas and can easily adapt and learn new workflows. 
Facial Motion Capture & Scanning Operator is a capture oriented role with focus toward the acquisition of facial motion capture data and 3D scan data. In this position, the Facial Motion Capture & Scanning Operator will work closely with Studio Technicians, Face Department, Production Management, Motion Capture Supervisors, Scanning Supervisors and will report to the Head of Motion Capture and partly to Head of Scanning. Collaboration with the Capture and Scanning team, as well as talent on a shoot, is also a part of the day-to-day work. As Facial Motion Capture & Scanning Operator, your responsibility is to make sure facial motion capture data and scan data is captured in line with the demands for each production needs.

In this role, you are expected to work on site and it's important that you have good problem solving skills, have the ability to understand Scanning and Motion Capture production needs and deliver under pressure while keeping a positive, upbeat, calm and professional work environment.
---
What we offer

A fun, creative, international and inclusive environment.
Opportunities for personal growth, a wide variety of projects and experienced co-workers that collaborate and share knowledge.
Flexible working hours encouraging work-life balance.
Pension (tjänstepension) and Promotion of Health & Fitness allowance (friskvårdsbidrag).
A modern and newly built office in Hammarby Sjöstad that is sustainable - designed for Goodbye Kansas and the environment.
---
Responsibilities
Facial motion Capture
Facial motion capture equipment maintenance (head rig, camera, recorder), a shared responsibility (with Motion Capture Supervisor)
Clear and continuous communication with Supervisors and technicians
Contribute to documentation, training and safety
Contribute to facial motion capture improvements (hardware solutions and workflows)
Maintaining a good understanding of the overall motion capture and scanning  pipeline
Stay up to date with technology development and the industry overall (gathering competitive intelligence)
Prepare hardware and software for the upcoming shoot to make sure they fulfill the demands of the production
Participate in meetings with Operators, Production Management and Supervisors regularly
Scanning 
Preparing equipment for scanning sessions 
General maintenance of scanner rig, as needed 
Acquisition of scan data during scanning sessions
Processing of scan data, applying tracking markers in post
Continuously contribute to scanning hardware and workflow development, streamlining data processing 
Regularly communicate with and handover data to other departments internally
---
Requirements & Personal qualities
Previous experience from the Capture in Games/Film/VFX/CG industry or other relevant experience
Highly skilled in operating camera equipment, lenses, capturing and compressing
Genuine interest in technical setups and hardware / software integration (Capture & Scanning)
Good knowledge of photogrammetry capture and good understanding of photography principles 
High level of professionalism when interacting with internal staff, clients as well as talent
Basic understanding of character workflow from scan to delivery 
Good knowledge of interface, connection standards, framerates and camera physics
Good knowledge of facial animation processing (tracking, solving)
Good knowledge of different markersets used for facial motion capture production
Good knowledge of common coding languages (python, shell scripting)
Basic knowledge of Unreal for streaming Facial Motion Capture data.
Ability to multitask, work proactively and able to prioritize for the good of the project
Willing to learn new tools, softwares and methodologies
Strong experience of working with G-suite
Excellent verbal and written communication in English
---
Desired skills
Basic knowledge or understanding of visual effects and/or post-production
Previous experience using a database, e.g. Ftrack, Shotgun or similar production related tools
Basic verbal and written communication in Swedish
---
Goodbye Kansas Studios offers award-winning and uniquely integrated services for feature films, TV series, commercials, games and game trailers. Expertise includes VFX, FX, CG productions, 3D Face & Body Scanning, Digital Humans, Creature & Character design, Performance Capture, Animation and RealTime expertise. The company, with a staff of 250+ is part of Bublar Group, listed on the Nasdaq First North Growth Market and with studios and offices in Stockholm, London, Helsinki, Vilnius, Hamburg, Belgrade, Los Angeles and Manila.
Or, know someone who would be a perfect fit? Let them know!